The life insurance policy you opted for just few years back might need a quick review. Your need for all types of insurance may change as your life changes
If you
Get a promotion at work? Do you have adequate life insurance to replace your new income?
Start your own business? Do you have insurance in case something happens to one of the key people in your company?
You may not have sufficient. Some people buy life insurance in their 20s, and then forget to review it when their life changes. For example, if you have a new baby, you may not have enough insurance to protect your new family.
You may also need more insurance if you care for aging parents.
You may have too much. As you get older, you may have fewer people depending on you financially. Your children must have settled in their respective lives.
You may have the wrong kind of insurance. Early on, many people buy the cheapest available insurance they can get. A few years later, that same insurance may not be the best option.
Life Insurance
Also, life insurance has changed a lot in the last few years. There may be new features or new policies that better suitable to your needs than what you bought six years ago.
You may miss out on new ways to plan for your financial future. The first reason most people get insurance is to provide money after their death to help support their loved ones. Later on, you may want to use insurance for other things, like reducing taxes or building up funds.
There are numerous reasons to review your policy. Get an expert advice on it. We at Punjab insurance offer free review of your life insurance policy. You can avail the benefit of our free review and find out if your life insurance policy meet you needs and is according to your present financial situation.
About the author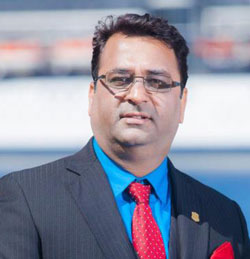 Sandeep Ahuja is President Operations Punjab Insurance Inc and a licensed Life and Health insurance advisor. He has been working in the financial services industry for over a decade, building a highly successful brokerage business
Unlike other organizations with the inability to provide client focused service,he can adapt quickly to changing conditions, ensuring that our clients receive a fast and efficient response to their needs. His goal is to deliver a complete range of insurance protection and financial services, matching them to client's needs and helping them make informed, responsible decisions to meet those needs.