Our aim is not only provide every Canadian Family protection in bad times of their lives, but also offer them the opportunity to establish them as an insurance & investment advisors. If you feel that you are capable of establishing yourself as a financial advisor you are more than welcome to give our office a call on 1888-9-PUNJAB (1888-978-6522). Our trained and knowledgeable office staff will answer all your queries in order give you the complete knowledge on How To Become an Advisor full time or part-time. Alternatively, you can also come to our office - any local branch in your province, to obtain all the required information.
As a Punjab Insurance Advisor, the sky is not the limit- you can go beyond. At Punjab Insurance, you will not merely be an insurance agent-you will be a Financial Advisor. You will have an important role to play because you have to give valuable advice to prospective customers about their financial planning.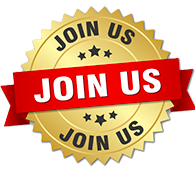 Punjab Insurance is the right choice you need to make a successful career!